The global semiconductor market leader Intel joins with immediate effect the EEBus Initiative e.V. and supports it in the development of smart home and smart energy platforms and applications. Christian Morales, vice president and general manager for Europe, the Middle East and Africa at Intel, announced that in Hanover (Germany) in context of the technology- and computer fair CeBIT 2014. The EEBus Initiative brings together international companies, associations and players in the areas of energy, telecommunications and electronics. Its goal: a globally standardized, consensus-based connectivity concept for all electronic devices based on the EEBus. The boundless connectivity is essential for the development of Intel's own business models. Intel is currently working intensively on solutions enabling all devices to have access to the internet and connectivity in general.
[more]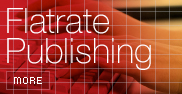 Free publishing of limited news hosted permanently on newsfox. Submit releases and have them appeared on newsfox and search engines.
Flat rate: 750 Euro per year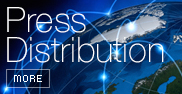 Distribute your press releases in realtime to more than 250.000 journalists, decision makers, investors and PR professionals and more than 60.000 financial experts via pressetext and its news distribution partners throughout Europe, the Americas and Asia.
Single relase from 330 Euro
Packages from 2.400 Euro