BUSINESS TOP STORY
Tue, 2018-01-16 - 17:00
The technological age spurs a demand for cultivating skills in real life
In an age of constant distraction, getAbstract readers are especially interested in tackling time management and establishing deeper relationships. Such is the logical conclusion when looking at the knowledge provider's 10 most popular English downloads of 2017.
BUSINESS
1
2
3
4
5
6
7
…
106
107
Next »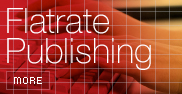 Free publishing of limited news hosted permanently on newsfox. Submit releases and have them appeared on newsfox and search engines.
Flat rate: 750 Euro per year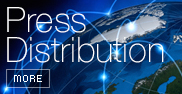 Distribute your press releases in realtime to more than 250.000 journalists, decision makers, investors and PR professionals and more than 60.000 financial experts via pressetext and its news distribution partners throughout Europe, the Americas and Asia.
Single relase from 330 Euro
Packages from 2.400 Euro