HIGHTECH TOP STORY
Wed, 2014-11-05 - 13:15
US-companies Intel and Whirlpool also involved - Announcement during "Utility Week" in Amsterdam
The three leading international smart energy / smart home-initiatives AGORA, Energy@Home and EEBus initiative established an cooperation to define a common language for the Smart Home and now present their product solutions for the first time on the leading international fair "Utility Week" in Amsterdam (04 - 06.11.2014). The wide range of supported products will deliver new specific benefits and services to consumers, regardless of the technology they use to communicate. During the fair the three initiatives, with over 100 members and with brands that are either market or innovation leaders, are going to present their demonstrator of a common ecosystem for their devices that will set a milestone in terms of interoperability in the smart energy and smart home sector. For example the US-companies Intel and Whirlpool also are members of the initiatives.
HIGHTECH
1
2
3
4
5
6
7
…
42
43
Next »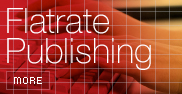 Free publishing of limited news hosted permanently on newsfox. Submit releases and have them appeared on newsfox and search engines.
Flat rate: 750 Euro per year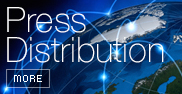 Distribute your press releases in realtime to more than 250.000 journalists, decision makers, investors and PR professionals and more than 60.000 financial experts via pressetext and its news distribution partners throughout Europe, the Americas and Asia.
Single relase from 330 Euro
Packages from 2.400 Euro