HIGHTECH TOP STORY
Wed, 2015-02-25 - 10:00
A new version of the popular OpenEMM software is available
OpenEMM, the world's most popular open source software for newsletter with more than 500,000 downloads is now offering a variety of new functions. The new features include new target groups, more interfaces, improved usability and a refined bounce detection. The free tool offers users the technology they need for modern e-mail marketing. The updated version of OpenEMM is available to download straight away and is being constantly further developed by online communities.
HIGHTECH
1
2
3
4
5
6
7
…
42
43
Next »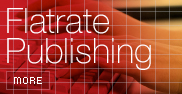 Free publishing of limited news hosted permanently on newsfox. Submit releases and have them appeared on newsfox and search engines.
Flat rate: 750 Euro per year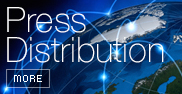 Distribute your press releases in realtime to more than 250.000 journalists, decision makers, investors and PR professionals and more than 60.000 financial experts via pressetext and its news distribution partners throughout Europe, the Americas and Asia.
Single relase from 330 Euro
Packages from 2.400 Euro