HIGHTECH TOP STORY
Fri, 2019-07-19 - 14:00
Focus on Asia, USA and Latin America
Only seven months after reaching the one million iOS and Android app download milestone, eyeson, the technology leader in mobile video team collaboration exceeded the three million app download milestone and a total number of 2.4 million registered users. "Mobile video collaboration is becoming more and more important. Teams want to use their current tool and work environment and spontaneously switch to video meetings within these tools. This is exactly what eyeson is offering: simple, quick and seamless access, without installations and available through all mobile devices and all web browsers. We are excited to see many corporate users signing up, which proves a huge B2B upselling potential", comments Andreas Kroepfl, CEO and co-founder.
HIGHTECH
1
2
3
4
5
6
7
…
45
46
Next »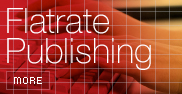 Free publishing of limited news hosted permanently on newsfox. Submit releases and have them appeared on newsfox and search engines.
Flat rate: 750 Euro per year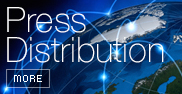 Distribute your press releases in realtime to more than 250.000 journalists, decision makers, investors and PR professionals and more than 60.000 financial experts via pressetext and its news distribution partners throughout Europe, the Americas and Asia.
Single relase from 330 Euro
Packages from 2.400 Euro