Being excited for your team, rooting them on and suffering vicariously with them are the grand emotions that wash over spectators of football matches. If this increases the risk of stroke remains to be elucidated, as the number of strokes that occur on days with major matches is not significantly higher than on days when no football is played. This is the conclusion of a Portuguese study that was presented today at the Second Congress of the European Academy of Neurology (EAN) in Copenhagen.
[more]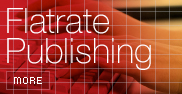 Free publishing of limited news hosted permanently on newsfox. Submit releases and have them appeared on newsfox and search engines.
Flat rate: 750 Euro per year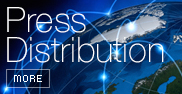 Distribute your press releases in realtime to more than 250.000 journalists, decision makers, investors and PR professionals and more than 60.000 financial experts via pressetext and its news distribution partners throughout Europe, the Americas and Asia.
Single relase from 330 Euro
Packages from 2.400 Euro