After the Hampton by Hilton Hotels in Nuremburg and Hamburg another is being realized in Germany's financial capital, Franfurt. This hotel will be developed by the GBI AG and operated by Foremost Hospitality. When open this will be Foremost Hospitality's third Hampton by Hilton Hotel in Germany and its 12th hotel over all.
[more]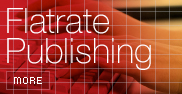 Free publishing of limited news hosted permanently on newsfox. Submit releases and have them appeared on newsfox and search engines.
Flat rate: 750 Euro per year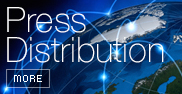 Distribute your press releases in realtime to more than 250.000 journalists, decision makers, investors and PR professionals and more than 60.000 financial experts via pressetext and its news distribution partners throughout Europe, the Americas and Asia.
Single relase from 330 Euro
Packages from 2.400 Euro