SCIENCE TOP STORY
Fri, 2013-12-06 - 10:00
Nouvelle cuvette d'égouttage pour le Dyson Airblade Hand Dryer
En collaboration avec la société Schönmann AG, la société suisse CLEANTEC hygiene technology GmbH a développé une nouvelle cuvette d'égouttage pour le sèche-mains Dyson Airblade(TM) Hand Dryer. Après des solutions innovantes de leasing et de location, CLEANTEC, le distributeur leader de poduits Dyson, lance la cuvette d'égouttage comme accessoire pour le sèche-mains Dyson Airblade(TM) dB.
SCIENCE
1
2
3
4
5
6
7
…
50
51
Next »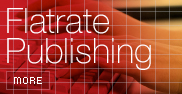 Free publishing of limited news hosted permanently on newsfox. Submit releases and have them appeared on newsfox and search engines.
Flat rate: 750 Euro per year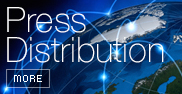 Distribute your press releases in realtime to more than 250.000 journalists, decision makers, investors and PR professionals and more than 60.000 financial experts via pressetext and its news distribution partners throughout Europe, the Americas and Asia.
Single relase from 330 Euro
Packages from 2.400 Euro