SCIENCE TOP STORY
Sat, 2015-01-17 - 10:45
Invitation to the Press Conference in Klagenfurt on 22nd January
The new forum for dialogue, DENK.RAUM.FRESACH, is going to organize the first "European Tolerance Talks" on 22nd and 23rd May 2015 in Fresach, Carinthia - with support of recognized international writers, thinkers and philosophers. Former deputy to the European Parliament, Hannes Swoboda, has been nominated to the presidency of the Board of Trustees, the President of the European Parliament, Dr. Martin Schulz, has promised to open the discussions in the mountain village in May.
SCIENCE
1
2
3
4
5
6
7
…
52
53
Next »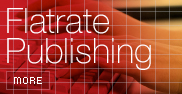 Free publishing of limited news hosted permanently on newsfox. Submit releases and have them appeared on newsfox and search engines.
Flat rate: 750 Euro per year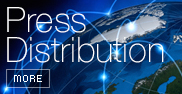 Distribute your press releases in realtime to more than 250.000 journalists, decision makers, investors and PR professionals and more than 60.000 financial experts via pressetext and its news distribution partners throughout Europe, the Americas and Asia.
Single relase from 330 Euro
Packages from 2.400 Euro