SCIENCE TOP STORY
Wed, 2014-02-05 - 16:00
A recomendação parte do Comité dos Direitos da Criança, órgão máximo a nível internacional para esta matéria, encarregado de garantir o cumprimento da Convenção sobre os Direitos da Criança, com base num relatório apresentado pela Fundação Franz Weber, no âmbito da sua campanha "Infância sem Violência".
SCIENCE
1
2
3
4
5
6
7
…
50
51
Next »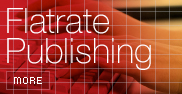 Free publishing of limited news hosted permanently on newsfox. Submit releases and have them appeared on newsfox and search engines.
Flat rate: 750 Euro per year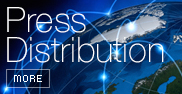 Distribute your press releases in realtime to more than 250.000 journalists, decision makers, investors and PR professionals and more than 60.000 financial experts via pressetext and its news distribution partners throughout Europe, the Americas and Asia.
Single relase from 330 Euro
Packages from 2.400 Euro