SCIENCE TOP STORY
Mon, 2017-10-02 - 12:00
A clinical stage drug candidate for the treatment of Huntington's disease (HD)
AOP Orphan Pharmaceuticals AG announced today that it has acquired Selisistat, a highly selective SIRT1 inhibitor, which in experimental studies has previously shown potential disease modifying properties in a number of neuro-degenerative diseases. In vitro data furthermore suggest that Selisistat could have the potential to act as a chemical inducer to generate functionally active neurons.
SCIENCE
1
2
3
4
5
6
7
…
61
62
Next »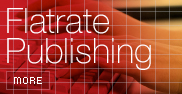 Free publishing of limited news hosted permanently on newsfox. Submit releases and have them appeared on newsfox and search engines.
Flat rate: 750 Euro per year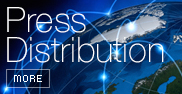 Distribute your press releases in realtime to more than 250.000 journalists, decision makers, investors and PR professionals and more than 60.000 financial experts via pressetext and its news distribution partners throughout Europe, the Americas and Asia.
Single relase from 330 Euro
Packages from 2.400 Euro