SCIENCE TOP STORY
Tue, 2014-12-16 - 20:00
Historic Highlights of Germany: How the Roman Julio-Claudian dynasty shaped Germany
He's the first person mentioned in St. Luke's story of the first Christmas. The traditional Christmas story from the Gospel of Luke begins this way: "In those days Caesar Augustus issued a decree that a census should be taken of the entire Roman world". All those even vaguely familiar with Luke's Christmas story have heard of Caesar Augustus and his famous decree. Most of us read those words without giving them a second thought. "Caesar Augustus" reigned as emperor of the Roman empire from 27 B.C. to 14 A.D. His reign was marked by peace and security - the famous Pax Romana - as well as by lavish building projects throughout the empire. Traces of his work, and of the Julio-Claudian dynasty, are also found in the cities of Historic Highlights of Germany.
SCIENCE
1
2
3
4
5
6
7
…
52
53
Next »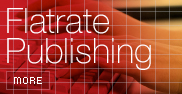 Free publishing of limited news hosted permanently on newsfox. Submit releases and have them appeared on newsfox and search engines.
Flat rate: 750 Euro per year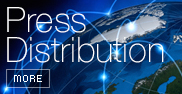 Distribute your press releases in realtime to more than 250.000 journalists, decision makers, investors and PR professionals and more than 60.000 financial experts via pressetext and its news distribution partners throughout Europe, the Americas and Asia.
Single relase from 330 Euro
Packages from 2.400 Euro