SCIENCE TOP STORY
Wed, 2014-06-25 - 12:00
Erotic Lifestyle is the next big thing, and it gains momentum all over the world: This will also be reflected at the fifth instalment of the international b2b event eroFame Tradeconvention, when the organisers welcome the international trade at the EXPO fairgrounds in Hanover on October 08 to 10. Roughly 200 exhibitors from all over the world are going to present their top brands to the trade members on roughly 11,000 square metres of exhibition space - and both, exhibitors and visitors will be invited to celebrate the fifth anniversary of eroFame.
SCIENCE
1
2
3
4
5
6
7
…
51
52
Next »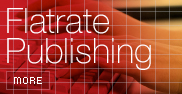 Free publishing of limited news hosted permanently on newsfox. Submit releases and have them appeared on newsfox and search engines.
Flat rate: 750 Euro per year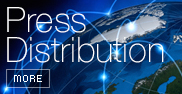 Distribute your press releases in realtime to more than 250.000 journalists, decision makers, investors and PR professionals and more than 60.000 financial experts via pressetext and its news distribution partners throughout Europe, the Americas and Asia.
Single relase from 330 Euro
Packages from 2.400 Euro