BUSINESS TOP STORY
Wed, 2015-06-03 - 15:25
Britain's Royal Mint puts its faith in Austrian industry
Britain's Royal Mint has awarded industrial furnace producer AICHELIN GmbH, part of the Austrian BERNDORF Group, with the contract to deliver two tailor-made installations for the production of high-quality coins. The United Kingdom contract win comes after a public tender process.
BUSINESS
1
2
3
4
5
6
7
…
100
101
Next »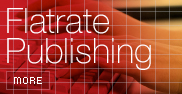 Free publishing of limited news hosted permanently on newsfox. Submit releases and have them appeared on newsfox and search engines.
Flat rate: 750 Euro per year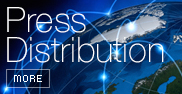 Distribute your press releases in realtime to more than 250.000 journalists, decision makers, investors and PR professionals and more than 60.000 financial experts via pressetext and its news distribution partners throughout Europe, the Americas and Asia.
Single relase from 330 Euro
Packages from 2.400 Euro