BUSINESS TOP STORY
Tue, 2014-04-22 - 10:50
Zermatt se pasa al pago sin efectivo con AvanceEvent!
Del 8 al 12 de abril tuvo lugar por quinta vez el famoso festival de música "Zermatt Unplugged" (www.zermatt-unplugged.ch) en las colinas del Cantón de Valais al pie del imponente Matterhorn. Artistas de fama mundial como Katie Melua, Aloe Blacc o Mick Hucknall (la voz de Simply Red) alternaron sus actuaciones durante 5 días y noches. Los organizadores confiaron en AvanceEvent, la solución de pago sin efectivo de Avance Pay para las zonas VIP.
BUSINESS
1
2
3
4
5
6
7
…
85
86
Next »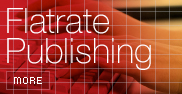 Free publishing of limited news hosted permanently on newsfox. Submit releases and have them appeared on newsfox and search engines.
Flat rate: 750 Euro per year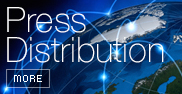 Distribute your press releases in realtime to more than 250.000 journalists, decision makers, investors and PR professionals and more than 60.000 financial experts via pressetext and its news distribution partners throughout Europe, the Americas and Asia.
Single relase from 330 Euro
Packages from 2.400 Euro