BUSINESS TOP STORY
Thu, 2016-09-08 - 10:00
Production has been transferred to AICHELIN in Mödling
AICHELIN Ges.m.b.H. together with the Swiss affiliate SAFED Suisse S.A., Mödling has realized the order for a conveyor belt furnace with salt quenching for an Italian automotive supplier. This SAFED plant for heat treatment was built and tested at AICHELIN in the Lower Austrian City of Mödling. This salt quenching equipment allows AICHELIN to reach new clientele.
BUSINESS
1
2
3
4
5
6
7
…
103
104
Next »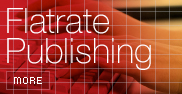 Free publishing of limited news hosted permanently on newsfox. Submit releases and have them appeared on newsfox and search engines.
Flat rate: 750 Euro per year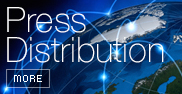 Distribute your press releases in realtime to more than 250.000 journalists, decision makers, investors and PR professionals and more than 60.000 financial experts via pressetext and its news distribution partners throughout Europe, the Americas and Asia.
Single relase from 330 Euro
Packages from 2.400 Euro