Controlling a young diabetic patient's blood sugar is not enough to ward off diabetic peripheral neuropathy, or nerve pain, according to a University of Michigan study that demonstrated the pronounced role of obesity-related metabolic syndrome in the development of the nerve disorder.
[more]
BUSINESS TOP STORY
Wed, 2017-08-30 - 11:00
Access to 15,000+ summaries of business books, articles, video talks and economic reports
General Electric has a long history of innovation. Its future orientation requires employees to constantly keep up-to-date with external leading-edge thinking. Consequently, learning plays a crucial role: Enabling employees to become the very best at what they do is a declared goal of General Electric's prestigious Leadership Center in Crotonville, New York. The company focuses on making learning a daily digital habit. Chantelle Nash, Program Manager, Digital Learning & Engagement, explains how GE has integrated getAbstract: "Our employees receive content that is consistent with other activities in the organization and that reinforces the entire ecosystem of learning, rather than getAbstract being a standalone product." Given the global nature of the business, the company aims at fostering collaboration and knowledge sharing among its employees. getAbstract provides formats that encourage reflection and interaction.
BUSINESS
1
2
3
4
5
6
7
…
106
107
Next »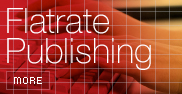 Free publishing of limited news hosted permanently on newsfox. Submit releases and have them appeared on newsfox and search engines.
Flat rate: 750 Euro per year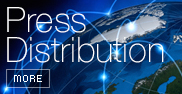 Distribute your press releases in realtime to more than 250.000 journalists, decision makers, investors and PR professionals and more than 60.000 financial experts via pressetext and its news distribution partners throughout Europe, the Americas and Asia.
Single relase from 330 Euro
Packages from 2.400 Euro