After 11 years of intensive work, the World Health Organisation (WHO) in Geneva released the new ICD-11 (International Statistical Classification of Diseases and Related Health Problems). With the involvement of 270 institutions in 99 countries, all of them directly engaged, this effort was one of the most consultative processes in WHO history, as experts underlined. The ICD-11 which is available in electronic format replaces the ICD-10, published in 1991. The Joint Taskforce and Review Group for the ICD-11 included hundreds of experts in various fields.
[more]
MEDIA TOP STORY
Wed, 2018-02-21 - 17:00
100 000 licenses for getAbstract online library from 2016 to 2017
The USD 95,000 project "Más Conocimiento" (More Knowledge), approved by the Ecuadorian government in March 2016, provides an answer to one of Ecuador's greatest challenges: improving education at the secondary and university level. The concept of the project is based on getAbstract, the world's largest online library for summaries of business books and articles, video talks, economic reports and classics. Teachers and high-achieving students from the community of Guayaquil received access to getAbstract already in 2016. In 2017, the project was opened up to faculty and students at four public universities, expanding the number of licenses to 100,000. Guayaquil is the first municipality in Ecuador to use getAbstract to deliver high-quality knowledge, while improving its technological infrastructure and increasing online connectivity for the benefit of its citizens.
MEDIA
1
2
3
4
5
6
7
…
39
40
Next »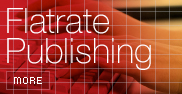 Free publishing of limited news hosted permanently on newsfox. Submit releases and have them appeared on newsfox and search engines.
Flat rate: 750 Euro per year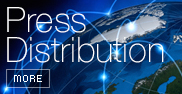 Distribute your press releases in realtime to more than 250.000 journalists, decision makers, investors and PR professionals and more than 60.000 financial experts via pressetext and its news distribution partners throughout Europe, the Americas and Asia.
Single relase from 330 Euro
Packages from 2.400 Euro