SCIENCE TOP STORY
Tue, 2020-01-21 - 14:00
Dal 18 al 22 marzo 2020, ARTBOX.PROJECT presenta opere d'arte in forma originale e digitale
Son pocas las ciudades donde se pueden encontrar tantas y tan diferentes galerías, museos y exposiciones de grandes maestros como Picasso, Miró o Tàpies. Barcelona es un punto culminante artístico durante todo el año y atrae a los amantes del arte y a los coleccionistas. Por ello no es de extrañar que el Start Up suizo ARTBOX.GROUPS haya elegido esta metrópoli artística europea para la próxima edición de su ARTBOX.PROJECT. El ARTBOX.PROJECT Barcelona 1.0 tendrá lugar del 18 al 22 de marzo de 2020 en la galería de primera clase "Valid World Hall" en una ubicación privilegiada. La galería de arte se encuentra a pocos pasos del mundialmente famoso "Arc de Triomf", que atrae a miles de turistas cada año.
SCIENCE
1
2
3
4
5
6
7
…
74
75
Next »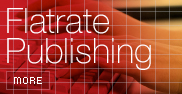 Free publishing of limited news hosted permanently on newsfox. Submit releases and have them appeared on newsfox and search engines.
Flat rate: 750 Euro per year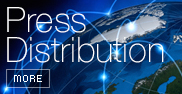 Distribute your press releases in realtime to more than 250.000 journalists, decision makers, investors and PR professionals and more than 60.000 financial experts via pressetext and its news distribution partners throughout Europe, the Americas and Asia.
Single relase from 330 Euro
Packages from 2.400 Euro