SCIENCE TOP STORY
Fri, 2014-03-28 - 09:35
New filter technologies for increasing fine dust pollution
One of the greatest challenges of our time is the increasing pollution due to respirable dust. Microscopically small dust particles enter our lungs and are directly transported into our bloodstream - causing severe damage to our health and wellbeing. Fine dust not only threatens human health and the environment, but also adversely affects the smooth operation of electronic equipment and machines. People and equipment must be protected, for example, by means of filter technologies.
SCIENCE
1
2
3
4
5
6
7
…
51
52
Next »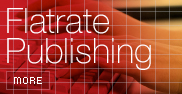 Free publishing of limited news hosted permanently on newsfox. Submit releases and have them appeared on newsfox and search engines.
Flat rate: 750 Euro per year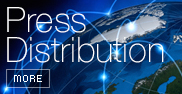 Distribute your press releases in realtime to more than 250.000 journalists, decision makers, investors and PR professionals and more than 60.000 financial experts via pressetext and its news distribution partners throughout Europe, the Americas and Asia.
Single relase from 330 Euro
Packages from 2.400 Euro