MEDIA TOP STORY
Mon, 2016-03-21 - 09:15
The biggest "New Talents Art Project" for years at the best ARTSPOTS worldwide
The Artbox.Gallery from Zug, Switzerland has decided to launch a big art project for new talents. The Artbox.Project will start at the Miami Artweeks 2016 and will move around the world from there on, it will go to Basel, New York, Hong Kong, Zurich and Singapore! Every kind of artist can be a part of it.
MEDIA
1
2
3
4
5
6
7
…
39
40
Next »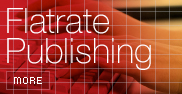 Free publishing of limited news hosted permanently on newsfox. Submit releases and have them appeared on newsfox and search engines.
Flat rate: 750 Euro per year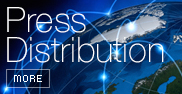 Distribute your press releases in realtime to more than 250.000 journalists, decision makers, investors and PR professionals and more than 60.000 financial experts via pressetext and its news distribution partners throughout Europe, the Americas and Asia.
Single relase from 330 Euro
Packages from 2.400 Euro