HIGHTECH TOP STORY
Fri, 2014-07-25 - 10:00
Experienced professional tasked with demand for Matrix42's workspace solutions
Matrix42 (http://www.matrix42.com ), a top provider of software for workspace management software announced the appointment of Anne-Jan (AJ) van der Vlugt as Country Manager for the Benelux region. Van der Vlugt has been tasked with expanding the existing channel network and growing revenues from indirect sales.
HIGHTECH
1
2
3
4
5
6
7
…
41
42
Next »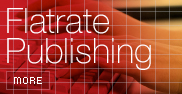 Free publishing of limited news hosted permanently on newsfox. Submit releases and have them appeared on newsfox and search engines.
Flat rate: 750 Euro per year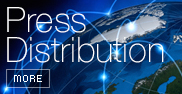 Distribute your press releases in realtime to more than 250.000 journalists, decision makers, investors and PR professionals and more than 60.000 financial experts via pressetext and its news distribution partners throughout Europe, the Americas and Asia.
Single relase from 330 Euro
Packages from 2.400 Euro