HIGHTECH TOP STORY
Tue, 2016-06-21 - 11:00
First carbon fiber demo plant in Germany with complete process steps
The carbon fiber technology is one of the hottest technologies in the field of high-performance composite materials worldwide. Especially for applications in the aerospace and space industry, Formula 1 or in high-performance machines, PAN precursor with high- & constant qualities are essential as raw material in carbon fiber production. Carbon fiber experts and potential plant operators will for the first time have the opportunity to conduct tests as well as to develop new innovative possibilities for the production of carbon fiber at the new miniature carbon fiber plant.
HIGHTECH
1
2
3
4
5
6
7
…
43
44
Next »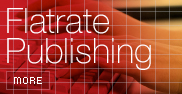 Free publishing of limited news hosted permanently on newsfox. Submit releases and have them appeared on newsfox and search engines.
Flat rate: 750 Euro per year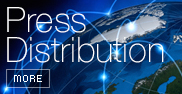 Distribute your press releases in realtime to more than 250.000 journalists, decision makers, investors and PR professionals and more than 60.000 financial experts via pressetext and its news distribution partners throughout Europe, the Americas and Asia.
Single relase from 330 Euro
Packages from 2.400 Euro