MEDIA TOP STORY
Wed, 2014-04-30 - 15:30
Klanten kunnen kiezen voor een volledig klimaatneutraal printproces
Vanaf nu kan drukwerk geheel klimaatneutraal worden geprint en geleverd. Onlineprinters GmbH, een van de grootste onlinedrukkerijen van Europa, biedt haar klanten deze optie aan. Op die manier maakt het bedrijf haar volledige bedrijfsproces, van bestelling tot levering, zo milieuvriendelijk mogelijk. Om CO2-neutraal te printen, berekent Onlineprinters eerst de volledige CO2-uitstoot van het bedrijf. Die uitstoot compenseren ze op hun beurt dan weer door milieubeschermende projecten te steunen.
MEDIA
1
2
3
4
5
6
7
…
38
39
Next »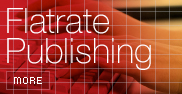 Free publishing of limited news hosted permanently on newsfox. Submit releases and have them appeared on newsfox and search engines.
Flat rate: 750 Euro per year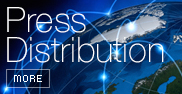 Distribute your press releases in realtime to more than 250.000 journalists, decision makers, investors and PR professionals and more than 60.000 financial experts via pressetext and its news distribution partners throughout Europe, the Americas and Asia.
Single relase from 330 Euro
Packages from 2.400 Euro