MEDIA TOP STORY
Wed, 2013-11-20 - 07:15
Earplugs are individually adjusted to your background noise
The hearing protection that we have developed is no ordinary earplug. EarProtect earplugs are individually adjusted to your background noise. The purpose is to soothe the buzzing in the ear or at least to ensure it does not get worse. It is however advisable to use EarProtect as a prophylactic.
MEDIA
1
2
3
4
5
6
7
…
38
39
Next »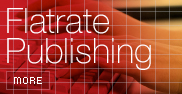 Free publishing of limited news hosted permanently on newsfox. Submit releases and have them appeared on newsfox and search engines.
Flat rate: 750 Euro per year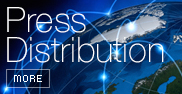 Distribute your press releases in realtime to more than 250.000 journalists, decision makers, investors and PR professionals and more than 60.000 financial experts via pressetext and its news distribution partners throughout Europe, the Americas and Asia.
Single relase from 330 Euro
Packages from 2.400 Euro