Having a sufficiently high level of folic acid is especially important for pregnant women who have to take antiepileptic drugs. Dr Marte Helene Bjørk from the University of Bergen in Norway had this to say on the subject at the Second Congress of the European Academy of Neurology (EAN) in Copenhagen: "Suitable nutritional supplements could substantially contribute to protecting the child from a possible side-effect of antiepileptic drugs, namely from autism."
[more]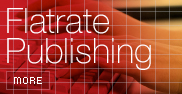 Free publishing of limited news hosted permanently on newsfox. Submit releases and have them appeared on newsfox and search engines.
Flat rate: 750 Euro per year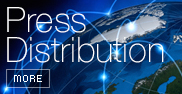 Distribute your press releases in realtime to more than 250.000 journalists, decision makers, investors and PR professionals and more than 60.000 financial experts via pressetext and its news distribution partners throughout Europe, the Americas and Asia.
Single relase from 330 Euro
Packages from 2.400 Euro