Sinds 2005 huldigt SAP jaarlijks de beste van de beste SAP-projecten in Europa, het Midden-Oosten en Afrika. In 2018 zonden 280 klanten uit 15 markten hun regionale, met een Gold Award bekroonde projecten in. CNT Management Consulting uit Wenen won samen met haar klanten HOERBIGER en TANNPAPIER tweemaal Bronze - een gelukkige dag voor Andreas Doerner, de CEO van CNT. "We staan nu voor de tweede keer op het podium met twee projecten, dankzij het vertrouwen van onze klanten."
[more]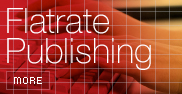 Free publishing of limited news hosted permanently on newsfox. Submit releases and have them appeared on newsfox and search engines.
Flat rate: 750 Euro per year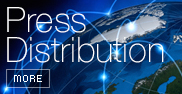 Distribute your press releases in realtime to more than 250.000 journalists, decision makers, investors and PR professionals and more than 60.000 financial experts via pressetext and its news distribution partners throughout Europe, the Americas and Asia.
Single relase from 330 Euro
Packages from 2.400 Euro