Information for free
One of the core principals of the internet is to provide the world with free access to information. This mission is the main reason that PR consultants Franz Temmel and Wilfried Seywald founded the newsfox (pressetext) news agency in 1997.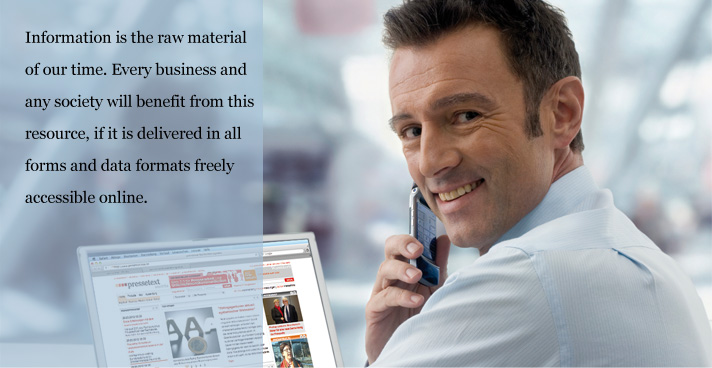 Information is the raw material of our time. Every business and society will benefit from this resource, if it is delivered in all forms and is freely accessible online.

Our mission is to make newsfox (pressetext) a credible and respected source of value-oriented business information in text, photos and video. Readers and users no longer pay for this information. Now an organization that wants its message to reach a large number of potential readers, incurs that expense. In this sense, the newsfox (pressetext) business concept differs from "traditional" news agencies, which rely primarily on the sale of content.
Content for the Future
"Content" means both "substance" and "satisfied." As a content provider newsfox (pressetext) is always striving to make customers, partners, contributing subscribers, fans and followers satisfied with reports that have real substance.