On Tuesday, October 20, 2020 a Tribunal under the auspices of the International Chamber of Commerce (ICC) rendered its final award in an arbitral dispute between PharmaEssentia Corp. (hereinafter "PharmaEssentia") and AOP Orphan Pharmaceuticals AG (hereinafter "AOP Orphan"). AOP Orphan was awarded approximately EUR 143 million in damages.
[more]
HIGHTECH TOP STORY
Fri, 2020-02-21 - 09:30
TÜV AUSTRIA Group awards certificate to Eugene Kaspersky
Kaspersky, a leading global cybersecurity company, has achieved ISO/IEC 27001:2013 certification, the international standard outlining best practices for information security management systems. Issued by TÜV AUSTRIA, the certification confirms that the company's data security systems, including Kaspersky Security Network, meet industry best practices.
HIGHTECH
1
2
…
4
5
6
7
8
..
45
46
Next »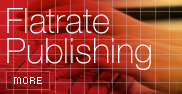 Free publishing of limited news hosted permanently on newsfox. Submit releases and have them appeared on newsfox and search engines.
Flat rate: 750 Euro per year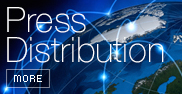 Distribute your press releases in realtime to more than 250.000 journalists, decision makers, investors and PR professionals and more than 60.000 financial experts via pressetext and its news distribution partners throughout Europe, the Americas and Asia.
Single relase from 330 Euro
Packages from 2.400 Euro