Nel contesto di una controversia legale tra due produttori di capsule di caffè, l'attore ha chiesto al convenuto di far rimuovere i marchi OK compost da tutte le sue confezioni in quanto informazione fuorviante.
[more]
SCIENCE TOP STORY
Mon, 2020-10-05 - 14:00
Anton Poon presents his works of art digitally from 15 to 19 October 2020 in Barcelona
The artist Anton Poon will be represented with three of his unique sculptures in the European art metropolis Barcelona from 15 - 19 October 2020 during the ARTBOX.PROJECT Barcelona 1.0. His bronze sculpture "Mahjong bridge" will additionally receive a special digital presentation as a semi-finalist during the exhibition which will take place in a prestigious art gallery near the world-famous "Arc de Triomf".
SCIENCE
1
2
3
4
5
6
7
…
80
81
Next »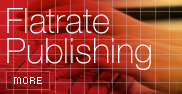 Free publishing of limited news hosted permanently on newsfox. Submit releases and have them appeared on newsfox and search engines.
Flat rate: 750 Euro per year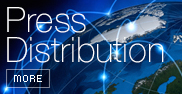 Distribute your press releases in realtime to more than 250.000 journalists, decision makers, investors and PR professionals and more than 60.000 financial experts via pressetext and its news distribution partners throughout Europe, the Americas and Asia.
Single relase from 330 Euro
Packages from 2.400 Euro