SKF GmbH produces different roller bearing products in their plant in Lüchow in Lower Saxony. For the heat treatment of their parts, they have been using AICHELIN plants and services for decades. SKF commissioned AICHELIN Service with an extensive modernization of five of those plants in 2022. With the successful recommissioning of the plants in late December 2022, SKF has fully achieved its project goals: to guarantee production reliability, and to significantly increase productivity.
[more]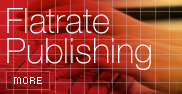 Free publishing of limited news hosted permanently on newsfox. Submit releases and have them appeared on newsfox and search engines.
Flat rate: 750 Euro per year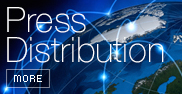 Distribute your press releases in realtime to more than 250.000 journalists, decision makers, investors and PR professionals and more than 60.000 financial experts via pressetext and its news distribution partners throughout Europe, the Americas and Asia.
Single relase from 330 Euro
Packages from 2.400 Euro