People with cognitive impairments such as dementia rarely come out and say that they are experiencing chronic pain. Their complaints therefore tend to be overlooked and to remain untreated. This was shown in a Slovenian study presented at the Second Congress of the European Academy of Neurology (EAN) in Copenhagen.
[more]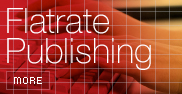 Free publishing of limited news hosted permanently on newsfox. Submit releases and have them appeared on newsfox and search engines.
Flat rate: 750 Euro per year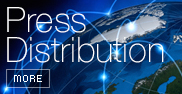 Distribute your press releases in realtime to more than 250.000 journalists, decision makers, investors and PR professionals and more than 60.000 financial experts via pressetext and its news distribution partners throughout Europe, the Americas and Asia.
Single relase from 330 Euro
Packages from 2.400 Euro