Junto con la finalización del período establecido para el derecho de suscripción, el lunes 17 de agosto de 2015, se cerró con éxito la primera fase de la ampliación de capital del fabricante de filtros austro-estadounidense desde. "Ya el encargo de esta ampliación de capital en la Junta General Extraordinaria de julio se llevó a cabo con una alta participación y mayoría. Ahora nuestros accionistas han traducido sus palabras en hechos", resume satisfecho Clemens Sparowitz, CEO de dexwet.
[more]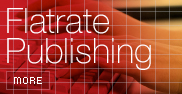 Free publishing of limited news hosted permanently on newsfox. Submit releases and have them appeared on newsfox and search engines.
Flat rate: 750 Euro per year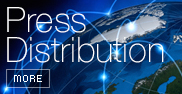 Distribute your press releases in realtime to more than 250.000 journalists, decision makers, investors and PR professionals and more than 60.000 financial experts via pressetext and its news distribution partners throughout Europe, the Americas and Asia.
Single relase from 330 Euro
Packages from 2.400 Euro