The Supercup 2014 promises an encounter on world champion level. At the first title of the season, which will be held on 13 August 2014 between Borussia Dortmund and FC Bayern München in Dortmund, each year the winner of the DFB Cup encounters the German champion. In the past Bundesliga season, FCB took home both titles and will therefore play in the Supercup against the runner-up of the Bundesliga, Borussia Dortmund. Two teams on a level playing field, as in the Supercup 2013, Borussia Dortmund defeated the triple winner Bayern München.
[more]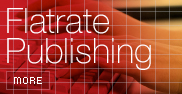 Free publishing of limited news hosted permanently on newsfox. Submit releases and have them appeared on newsfox and search engines.
Flat rate: 750 Euro per year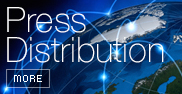 Distribute your press releases in realtime to more than 250.000 journalists, decision makers, investors and PR professionals and more than 60.000 financial experts via pressetext and its news distribution partners throughout Europe, the Americas and Asia.
Single relase from 330 Euro
Packages from 2.400 Euro