"The Zika virus is more and more showing its ugly face, and the international community increasingly realises the dimensions of this problem. Neurological expertise is crucial to deal with the consequences of what proves to be a devastating epidemic", says Prof Raad Shakir (London), President of the World Federation of Neurology (WFN): "The WFN is therefore joining forces with all organisations and agencies, and in particular with WHO efforts, to cope with this serious situation. A new WFN Work Group on Zika virus has just been established which will contribute the neurological angle and expertise to the coordinated global response to help affected countries and health care providers deal with the crisis."
[more]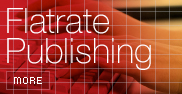 Free publishing of limited news hosted permanently on newsfox. Submit releases and have them appeared on newsfox and search engines.
Flat rate: 750 Euro per year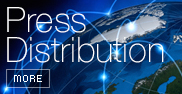 Distribute your press releases in realtime to more than 250.000 journalists, decision makers, investors and PR professionals and more than 60.000 financial experts via pressetext and its news distribution partners throughout Europe, the Americas and Asia.
Single relase from 330 Euro
Packages from 2.400 Euro