Des calendriers annuels pour l'équipement bureautique ou comme cadeau publicitaire disponibles sur la boutique en ligne onlineprinters.lu : cette année encore, l'imprimerie en ligne présente à ses clients un large choix de calendriers annuels pour planifier l'année 2015. Afin de créer votre calendrier avec votre logo, impressions publicitaires ou photos, un grand choix de modèles peut être désormais téléchargé sous http://fr.onlineprinters.lu/calendriers .
[more]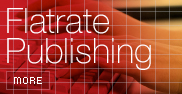 Free publishing of limited news hosted permanently on newsfox. Submit releases and have them appeared on newsfox and search engines.
Flat rate: 750 Euro per year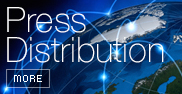 Distribute your press releases in realtime to more than 250.000 journalists, decision makers, investors and PR professionals and more than 60.000 financial experts via pressetext and its news distribution partners throughout Europe, the Americas and Asia.
Single relase from 330 Euro
Packages from 2.400 Euro