Schmack Carbotech obtient la commande pour la construction d'une installation d'une capacité de traitement de 2000 Nm3/h de biogaz brut à Sofielund Huddinge, Stockholm. Après épuration, le gaz obtenu présente un pourcentage de méthane de 97 pour cent et sert de biocarburant pour les véhicules fonctionnant au gaz naturel. L'acceptation et la demande de technologies respectueuses de l'environnement est très élevée en Suède : Quarante pour cent des voitures nouvellement immatriculées fonctionnent au biogaz ou à l'électricité. Le biocarburant est renouvelable et présente un bilan CO2 équilibré.
[more]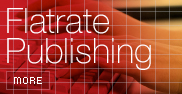 Free publishing of limited news hosted permanently on newsfox. Submit releases and have them appeared on newsfox and search engines.
Flat rate: 750 Euro per year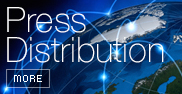 Distribute your press releases in realtime to more than 250.000 journalists, decision makers, investors and PR professionals and more than 60.000 financial experts via pressetext and its news distribution partners throughout Europe, the Americas and Asia.
Single relase from 330 Euro
Packages from 2.400 Euro