Irish customers can benefit from the latest improvement to the Onlineprinters online print shop's range of high-quality offset and digital printed products as well as large format printing (LFP): "Standard shipping is now free for orders from Ireland," Julia Voigt, Marketing Manager of Onlineprinters GmbH, is pleased to present the new customer-friendly service in the online shop http://www.onlineprinters.ie .
[more]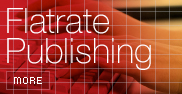 Free publishing of limited news hosted permanently on newsfox. Submit releases and have them appeared on newsfox and search engines.
Flat rate: 750 Euro per year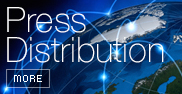 Distribute your press releases in realtime to more than 250.000 journalists, decision makers, investors and PR professionals and more than 60.000 financial experts via pressetext and its news distribution partners throughout Europe, the Americas and Asia.
Single relase from 330 Euro
Packages from 2.400 Euro