Durante su cuarta junta general anual, el fabricante de filtros austriaco-americano dexwet International AG nombró al empresario informático Alexander Wiesmüller (Vianet, GlobalCore) como nuevo director de operaciones. Junto con el director general, Clemens Sparowitz, Wiesmüller compone el futuro binomio encargado de la dirección de la empresa. Asimismo, el fundador de Dexwet, Erich Peteln, entra a formar parte del Consejo de Admón. La presencia de Hans-Jörg Wagner en el Consejo de Admón. significa contar con otro experto en desarrollo empresarial. Este austriaco de nacimiento con domicilio permanente en Singapur ve grandes posibilidades de crecimiento en Asia para los innovadores filtros de dexwet. Las decisiones del dpto. de personal fueron aprobadas por una amplia mayoría de sus accionistas.
[more]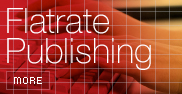 Free publishing of limited news hosted permanently on newsfox. Submit releases and have them appeared on newsfox and search engines.
Flat rate: 750 Euro per year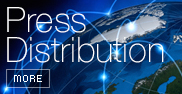 Distribute your press releases in realtime to more than 250.000 journalists, decision makers, investors and PR professionals and more than 60.000 financial experts via pressetext and its news distribution partners throughout Europe, the Americas and Asia.
Single relase from 330 Euro
Packages from 2.400 Euro