L'équipe du service client du prestataire d'impression en ligne présent dans toute l'Europe, Onlineprinters GmbH, s'agrandit : le siège de la société, situé dans la région métropolitaine de Nuremberg, vient d'investir un million d'euros. Cette extension du Centre de Service Client comprend de nouvelles surfaces de bureau ainsi qu'une infrastructure informatique plus rapide pour 40 postes de travail.
[more]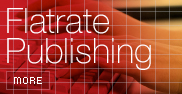 Free publishing of limited news hosted permanently on newsfox. Submit releases and have them appeared on newsfox and search engines.
Flat rate: 750 Euro per year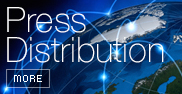 Distribute your press releases in realtime to more than 250.000 journalists, decision makers, investors and PR professionals and more than 60.000 financial experts via pressetext and its news distribution partners throughout Europe, the Americas and Asia.
Single relase from 330 Euro
Packages from 2.400 Euro