L'artiste belge Geneviève Nicolas annonce aujourd'hui que ses oeuvres abstraites seront exposées en continu dans la galerie ARTBOX.GALLERY à Zurich, Suisse. Après avoir déjà été présentée digitalement dans la même galerie en septembre, son oeuvre y sera également exposée pendant tout le mois de novembre.
[more]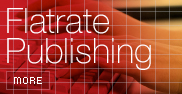 Free publishing of limited news hosted permanently on newsfox. Submit releases and have them appeared on newsfox and search engines.
Flat rate: 750 Euro per year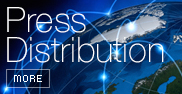 Distribute your press releases in realtime to more than 250.000 journalists, decision makers, investors and PR professionals and more than 60.000 financial experts via pressetext and its news distribution partners throughout Europe, the Americas and Asia.
Single relase from 330 Euro
Packages from 2.400 Euro