De onlineshop onlineprinters.be heeft de prijs van zijn assortiment briefpapier radicaal verlaagd en biedt als topservice het snel drukken en verzenden van de zakelijke uitrusting. Voor de SEPA-overgang is nieuw briefpapier nodig: "Nu moet er een eindspurt worden gemaakt om de rekeninggegevens op briefpapier te actualiseren. Wij bieden onze klanten een ruime keur van hoogwaardig briefpapier, dat u bij ons ook nog "last minute" vóór de uiterste datum waarop de SEPA-procedure per 1 februari 2014 in werking treedt, snel en voordelig kunt laten drukken", vertelt Julia Voigt, hoofd marketing van Onlineprinters GmbH blij. Om ervoor te zorgen dat bedrijven, eenmanszaken en verenigingen hun betalingsverkeer in de eurozone deugdelijk kunnen afhandelen, zijn SEPA-conforme gegevens op briefpapier een voorwaarde. Zowel IBAN (internationaal bankrekeningnummer) als BIC (internationale bankcode) moeten in de zakelijke gegevens op het briefpapier worden vermeld.
[more]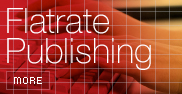 Free publishing of limited news hosted permanently on newsfox. Submit releases and have them appeared on newsfox and search engines.
Flat rate: 750 Euro per year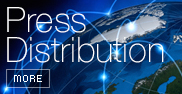 Distribute your press releases in realtime to more than 250.000 journalists, decision makers, investors and PR professionals and more than 60.000 financial experts via pressetext and its news distribution partners throughout Europe, the Americas and Asia.
Single relase from 330 Euro
Packages from 2.400 Euro