Scientists are yet to develop effective treatments for Alzheimer's. And pressure to achieve a breakthrough in the fight against the condition has never been so high. "European science could play a leading role, providing that it adopts a concerted approach and sufficient funds are made available. While research is expensive, standing by helplessly is even more so," noted Prof Gunhild Waldemar, Director of the Danish Dementia Research Centre, at the Second Congress of the European Academy of Neurology (EAN) in Copenhagen.
[more]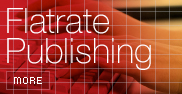 Free publishing of limited news hosted permanently on newsfox. Submit releases and have them appeared on newsfox and search engines.
Flat rate: 750 Euro per year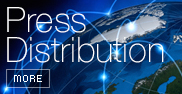 Distribute your press releases in realtime to more than 250.000 journalists, decision makers, investors and PR professionals and more than 60.000 financial experts via pressetext and its news distribution partners throughout Europe, the Americas and Asia.
Single relase from 330 Euro
Packages from 2.400 Euro