German technology services provider valuephone and electronic payment systems provider VeriFone have announced a partnership to target the mobile payment market on basis of Near Field Communications (NFC) technology. VeriFone integrates the valuephone System in its NFC-compatible hybrid-terminal H5000. The new terminal H5000 is the next generation of the payment terminal "Artema" is the mostly used payment terminal in Germany at present.
[more]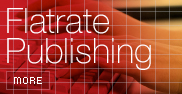 Free publishing of limited news hosted permanently on newsfox. Submit releases and have them appeared on newsfox and search engines.
Flat rate: 750 Euro per year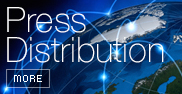 Distribute your press releases in realtime to more than 250.000 journalists, decision makers, investors and PR professionals and more than 60.000 financial experts via pressetext and its news distribution partners throughout Europe, the Americas and Asia.
Single relase from 330 Euro
Packages from 2.400 Euro